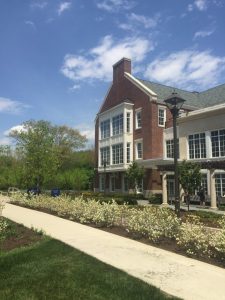 Spring 2020 CCS Information Session
The Career and Community Studies Program (CCS) annual Information Session
is scheduled to be held in Spring 2020.
Please refer to our upcoming Fall 2019 CCS Open House event scheduled to take place on Sunday, September 15th, 2019.
Join us to learn more about our inclusive, four year, certificate-based, college experience for students with intellectual and developmental disabilities.
Learn about our coursework, internship and career development opportunities, campus involvement, housing options, and social activities.
Hear from CCS students, staff, mentors and TCNJ Faculty.
Participate in a TCNJ campus tour.
Event Details
Registration is required
Attendees: Prospective students and families
Date:  TBD
Time:  TBD
Location:  The College of New Jersey, 2000 Pennington Road,
Ewing, NJ
Registration Opens at: TBD
Campus Tour Departs at start of Information Session
View the Campus Map
Information Session flyer is forthcoming
To reserve your spot email the following information to:ccs@tcnj.edu                                                                                                                          
Participating student name and email address
Participating Parent/Guardian name and email address
Student's age, current school, school year or year of high school completion.
Number of people attending (student, family members, coordinator)
Confirm participation in previous CCS Event(s): Open House 2019, Information Session Spring 2019, and/or On-campus Experience 2018-2019
Parking:  Confirmation and parking information will be emailed back to you.