Join us to learn more about our inclusive, four year, certificate-based, college experience for students with intellectual and developmental disabilities. Learn about our coursework, internship and career development opportunities, campus involvement, housing options, and social activities. Hear from CCS students, staff, mentors and TCNJ Faculty.
Event Details
Attendees: This information session is geared towards prospective students and families.
Date: Sunday, September 10th, 2023
Time: 10:00 AM – 12:30 PM
Location:  Education Building Room 212
The College of New Jersey
» Register for our Fall Open House (Required)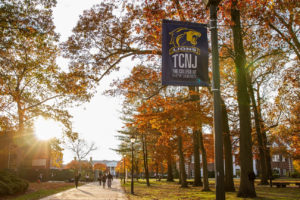 This in-person Open House is geared towards prospective students and families. This session will provide insight into program specifics including academics, career readiness, independent living. Specific details will be shared about CCS rolling admission, online application process, funding options and college related requirements. Campus tours will be offered after the information session.
* As of March 12th, 2022 face covering is optional
* Location/Format of event is subject to change based on COVID-19 restrictions