This Spring Semester, CCS will be offering STUDENT ON CAMPUS EXPERIENCES on Wednesday from 3:15 pm – 5:30 pm and/or Friday from 9:15 am – 11:30 am.
To register, please click here: https://forms.gle/KkELvUpcyU9CQ8K77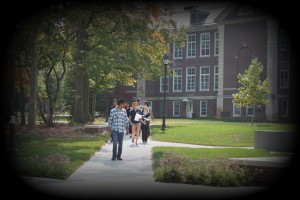 Prospective students will join the Freshmen CCS Core Curriculum Course "Great Conversations" and complete a 30 minute tour on campus.
Please note, the course participation is for prospective students only. Parents can meet their students for the tour portion, if they desire.
As part of COVID 19 Health and Safety protocols, visiting guests are required to be vaccinated and wear a mask while in the building.
On campus experience dates: 
Wednesday, February 16, 2022
Friday, February 25, 2022
Wednesday, March 02, 2022
Friday, March 11, 2022
Wednesday, March 23, 2022
Friday, April 01, 2022
To select your top two choices, please click here: https://forms.gle/KkELvUpcyU9CQ8K77