This Fall Semester of 2023, CCS will be offering STUDENT ON-CAMPUS EXPERIENCES on Wednesday and/or Friday from 9:15 am – 11:45 am.
To register, please click here: https://forms.gle/GzWZa7G3wDCX7WtJ8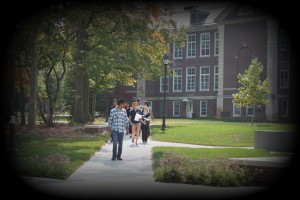 Prospective students will join the CCS Core Curriculum Sophomore inclusive course "Psychology of Relationships" and complete a ~30 minute tour on campus.
Please note, the course participation is for prospective students only. Parents can meet their students for the tour portion, if they desire.
* As of March 12th, 2022 – mask covering is optional
On-campus experience dates: 
Friday, September 8, 2023
Wednesday, September 13, 2023
Friday, September 22, 2023
Wednesday, October 11, 2023
Friday, October 20, 2023
Wednesday, November 1, 2023
Friday, November 10, 2023
Wednesday, November 29, 2023