This Spring Semester of 2023, CCS will be offering STUDENT ON-CAMPUS EXPERIENCES on Wednesday and/or Friday from 9:15 am – 11:45 am.
To register, please click here: https://forms.gle/tp7SE1Rr2Pp94RGg9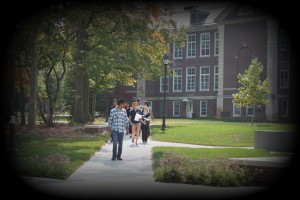 Prospective students will join the Freshman CCS Core Curriculum Course "Great Conversations" and complete a ~30 minute tour on campus.
Please note, the course participation is for prospective students only. Parents can meet their students for the tour portion, if they desire.
* As of March 12th, 2022 – mask covering is optional
On-campus experience dates: 
Friday, February 3rd, 2023
Friday, February 17th, 2023
Wednesday, February 22nd, 2023
Friday, March 3rd, 2023
Wednesday, March 8th, 2023
Wednesday, March 22nd, 2023
Wednesday, April 5th, 2023
Friday, April 14th, 2023
Wednesday, April 26th, 2023
Friday, May 5th, 2023
To select your top two choices, please click here: https://forms.gle/tp7SE1Rr2Pp94RGg9